How to Find Effective, Clean and Affordable Skin Care
Claudia Coldea
June 29, 2020
In the next weeks I will write more about beauty products… that work!
My fiance and friends call me a "walking deal" because I look for opportunities in finding the best products at very good prices. But can you really find clean products that are effective and affordable? Of course!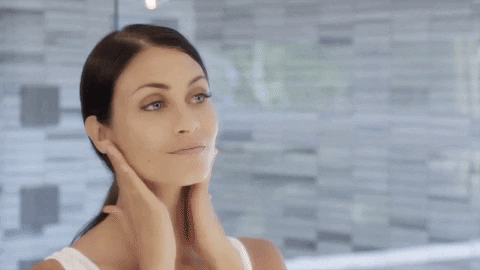 Honestly, in my 20s I struggled a lot to find the right products. I though the more expensive and well marketed a product was, the better it had to be and that the price would be a representative of the miraculous ingredients inside haha.
Yes, I was wrong. But when I finally found THE DEAL, I had to tell my friends… and now… you.
Timeless Skin Care is a company with amazing products that have proven results in anti-ageing, anti-wrinkle, acne and scar treatments, better quality, concentrated active ingredients (these words remind me of university courses) at… drums up!!! REASONABLE PRICES.
Natural and paraben free too!
Influencers may promote a lot of products that might not be necessarily good for you , at the end of the day, that is how they make their money. However it is down to you to research those products yourself, including checking their reviews (I find it very helpful).
I mix the following products to create my own skin care routine and they tick all boxes:
1. Pure Hyaluronic acid – less than $10 WOW
What is better than a cream with some hyaluronic acid in it?… I'll tell you… PURE Hyaluronic Acid. It can hold up to 1000 times its weight in water. This serum contains 1% pure Hyaluronic acid , the highest concentration in maintaining the skin's moisture. Numerous researches proved the biomedical implications of HA in cancer prognosis, wound healing, tissue regeneration, anti-inflammatory, skin repairmen and healthy joints.
2. Argan oil known as "liquid gold"
Argan Oil has amazing healing and repairing properties for skin, hair and nails. Argan Oil is renowned for its ability to nourish and protect, thanks to the content of vitamin E and Omega fatty acids.
Morocco is the birth place of this liquid gold, where I found it for myself after a long searching.
3. Matrixyl 3000 Serum
It contains Matrikines, an anti-wrinkle complex which helps reverse the signs of ageing. It helps ageing skin behave like young skin. To increase the benefits, they've included Hyaluronic Acid also.
4. 20% of VITAMIN C + E FERULIC ACID SERUM
This serum brightens skin, builds collagen and evens out tone. It provides 24/7 protection against environmental pollutants. Please go to the Timeless skincare website to find more information on the products. If you order for the first time you have a welcome code too for 20% less.
If you are from USA… lucky you! Free Shipping on the continental US! The company also has partners in China, UK and Ukraine. So lucky us too! :))) I will add the links bellow…
Besides the products mentioned above, I also use collagen powder. I heard the best ones are made in Germany. In a future post I will write more about how to find a good one.
The benefits of collagen are numerous:
Structure of the skin. Research shows that collagen supplementation has the potential to improve both the appearance and structure of skin. Your body needs vitamin C to build and maintain collagen, so eating rich vitamin C vegetables is highly recommended.
Hair and Nails. In the same way that collagen benefits skin, collagen helps provide the structure and framework for your hair and nails.
Bones and Joints. Collagen is essential for the health of the skeletal system. It can be part of the treatment of both osteoarthritis and osteoporosis.
Gut Health. Collagen protein can be a helpful supplement for healing the gut and restoring optimal digestive function, thanks to the amino acid glutamine, that is important to the health of enterocytes (lining of the digestive system).
Brain Health. The amino acid glycine is known to calm the nervous system. Other benefits include muscle growth and supporting the digestive and immune system.  
Best way to check the quality of the product before you buy, is to read The Label. Websites like Think Dirty and Ewg's Skin Deep can help you to identify ingredients in desired products. Great learning, to great savings as well as a great skin.
Learn more in my next post.
Till then have a fabulous day,
Claudia